30 Jul 2016
Know about Drop Bottom Furnace of Steel Industry
Autotherm Equipment Corporation's is a manufacturer and exporter of quality. It was established in the 2005.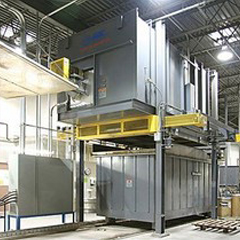 It is into in manufacturing of the finest quality Drop Bottom Furnace and Bottom Quenching Furnaces for Heat Treatment Industries. It is particularly designed and manufactured for aluminum and Steel casting. The quenching process can perform accurately within 7 seconds through T5 and T6 operation.
Hydraulic system for quenching the equipments and SCADA System installed in these products make Drop Bottom Furnace most demanding product for high performance and smooth functioning.
The distinct features of Drop Bottom Furnace are:
It has very good durability and high efficiency.
It is resistant to corrosion and requires low maintenance.
The construction of it is very strong and its capacity is up to 1 to 100tons.