09 Sep 2016
Goodluck Group's is an ISO 9001 company. It manufactures and exports an extensive range of towers, hollow sections, galvanized sheets & coils, CR coils and pipes & tubes.
The Seamless Tubes of Goodluck are made by using high grade metal and are they are in turn used in irrigation industry, sanitary fittings, hydro-plants, textile industry, etc. These tubes are manufactured by using the modern machinery and method of productions. The engineers keep a rigorous check on quality factors.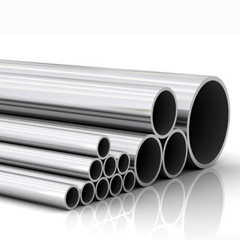 The tubes have a high tensile strength, contamination and are resistant to corrosion. It has high impact strength and is easy for installing. They're cost-effective and are withstand weather conditions.
There is uniformity in the steel thickness and is very tough. It has a longer life and is in accordance to all the quality standards.
These tubes are used in the automobiles, bearings, boilers, hydraulic applications, thermal nuclear power plants, general engineering, oil & gas and petroleum industries.
About Author
Rebecca