22 May 2016
The Top 7: Largest Steel Producing Companies of the World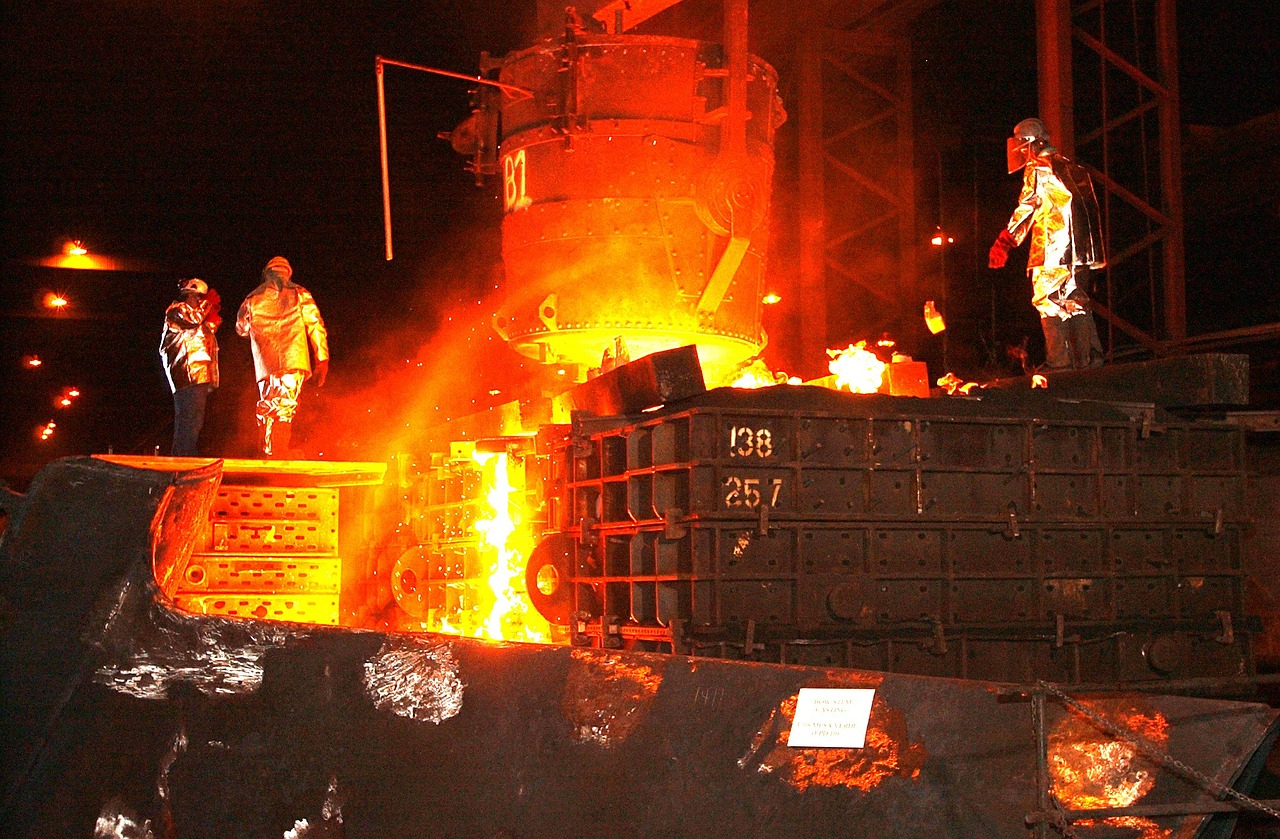 The world of steel has been reigning by umpteenth steel manufacturers, though it's the vision of many steel industries to become the top leader in the world, fronting in the top list are those who made the immense effort and endeavor. Check the top 7 largest steel producing companies of the World below.
The Top 7 Largest Steel Producing Companies of the World
1.  ArcelorMittal
ArcelorMittal, headquartered in Avenue de la Liberté, Luxembourg was formed by the merger of Arcelor and Mittal Steel in 2006. With above 232,000 employees, ArcelorMittal is operating in more than 60 countries. It produces 10% of the world's steel and plays a major role in supplying it to the markets includes automotive, packaging, household and construction. In total, Europe produces 47% of the steel, America produces 35% and other regions (Kazakhstan, Ukraine and South Africa) produces 18%.
At the beginning of the merge,  the multinational steel manufacturing corporation announced 35 transactions worldwide and continued to invest,  with transactions announced in Australia, France, South Africa, Canada, Brazil, Turkey, Costa Rica, Sweden, Venezuela, the US and United Arab Emirates.
2. Nippon Steel & Sumitomo Metal Corporation (NSSMC)
Nippon Steel & Sumitomo Metal Corporation (NSSMC) was created by the merger of Nippon Steel and Sumitomo Metal in 2012. It is the second largest steel provider in the world, lining up next to ArcelorMittal . In more than 15 countries with nearly 83,000 employees, NSSMC is producing an extensive range of steel products for areas like automobiles, construction, civil engineering, energy, resources and railways.
3. Hebei Iron and Steel Group
Hebei Iron and Steel Group Company Limited is a state owned enterprise founded in 2008. Headquarted in Shijiazhuang, Hebei, People's Republic of China, HBIS is the largest steel provider in China with a capacity of producing 30 million tonnes of steel per annum. With approximately 124,031 employees, it mainly produce the products namely wire rod, cold-rolled plate, hot-rolled steel, bar, hot rolled plate, five vanadium oxide, galvanized plate, welded pipe and more other products relying on the market demand.
4. Baosteel
Founded in 1978, Baosteel Group Corporation is headquartered in Pudong, Shanghai, China. Heading in the top list, Baosteel is one of the largest providers of steel in the world. With a total of 130,401 employees, it is producing three major steel products – stainless steel, special steel and carbon steel which are exporting to more than 40 countries. It supplies for areas like automobile, petrochemical, transportation, nuclear power, household appliances, metalwork, energy, manufacture of machinery, electronic instruments and astronautics.
5. Wuhan Iron and Steel Group
Wuhan Iron and Steel Group Corporation headquarted in Wuhan, Hubei, People's Republic of China was formed in 1958. Renowned as China's first supergiant steel and Iron complex, Wuhan provides silicon products, cold-rolled products, hot-rolled products, profile products, plate products and wire rod products etc.
6. Posco
Pohang Iron and Steel Company, which is generally referred to as POSCO was established in 1968. With the production of 39.1 million tonnes of crude steel in 2011, it has become one of the world's largest steel manufacturers. Headquarted in Pohang, South Korea, POSCO operates two world's largest mills located in Pohang and Gwangyang which jointly produces 33.7 million tons of steel per annum. Flat steel, long steel, plates and wires are its major products.
7. Jiangsu Shagang
Jiangsu Shagang, the privately owned company, located in Zhangjiagang, Jiangsu, China was formed in 1975. Leading as one among the top five China's steel producers, Jiangsu Shagang annually produces nearly 18 million tons of iron.  Its product line consists of wire rods, hot-rolled coils, rebar and slabs.