11 Aug 2016
What is Gear Couplings of Steel Industry?
S.M.T. Machines Pvt. Ltd's is the manufacturer of Gear Coupling. The company is an ISO 9001-2000 certified company and a Government of India Recognized export house. It manufacturers equipments related to the steel industry.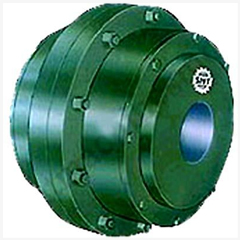 A Gear coupling transmits torque and power between two shafts. It is used for coupling of motor to fly-wheel, fly-wheel to gear box, etc. The materials used for the couplings by SMT forged EN-9 steel or forged low alloy steel.
They are triple crowned double engagement type and apt for the 150mm PCD mill to 750mm PCD mill 01 No. to 20 No. The lubrication needed for gear couplings are forced greased type and Allen bolt and the flange hole is reamed.
SMT Gear Coupling is customizable and even has some special features. Some of them are:
It is able of taking jerk load.
It has high tensile fixing bolts.
The teeth are properly heat treated.
All pitches of the gear coupling are accurately verified.